Last Updated on October 23, 2020 by Renee'
One of the world's most popular essential oils is Frankincense Oil. Frankincense comes from the resin of the Boswellia species of trees that are indigenous to the Middle East, India, Africa, and China. Boswellia is one of the most powerful, natural anti-inflammatories on the planet. Not only is it effective, but it's very gentle on the body.
The word Frankincense comes from "franc encens," which means 'quality incense' in old French. One of the
most popular stories of all times is in the Christian religion, as Frankincense was one of the gifts given to Jesus by the three wise men. It was considered more valuable than Gold.
For thousands of years, Frankincense has been used for many other uses other than just being an anointing oil. It was also used to support the immune system, fight infection and cure disease, even as a potential natural treatment for cancer.
Frankincense was used as a natural immune booster in those days. On the more wealthy children, they would rub it on their chest & body & it would have supported them from getting infections or viruses.
Ways to use Essential Oils
There are 3 ways to use Essential Oils.
1-

Aromatically
Inhaling or Diffusing with a Diffuser – Essential Oils have the ability to pass through your cells, into your cells & kill viruses.
2- Topically
Apply 1-4 drops to the painful area. To cover a large area, dilute with a carrier oil & apply. Rub it on the bottoms of the feet to get into the system more quickly (the soles of the feet are very porous). Also on the neck is a very common area. Essential Oils are transdermal. You can put them on your skin & get many internal therapeutic benefits. You can also apply a warm or cold compress to the affected area after applying Essential Oils.
3- Internally
Only certain oils & in a specific form. Be cautious when using internally.
*Make Sure you are using 100% Therapeutic/Medicinal Grade – A self-established claim or certification used to describe specific standards held in practices of farming & processing. There a lot's of brands out there. Do your research & make sure you are getting the best quality oils.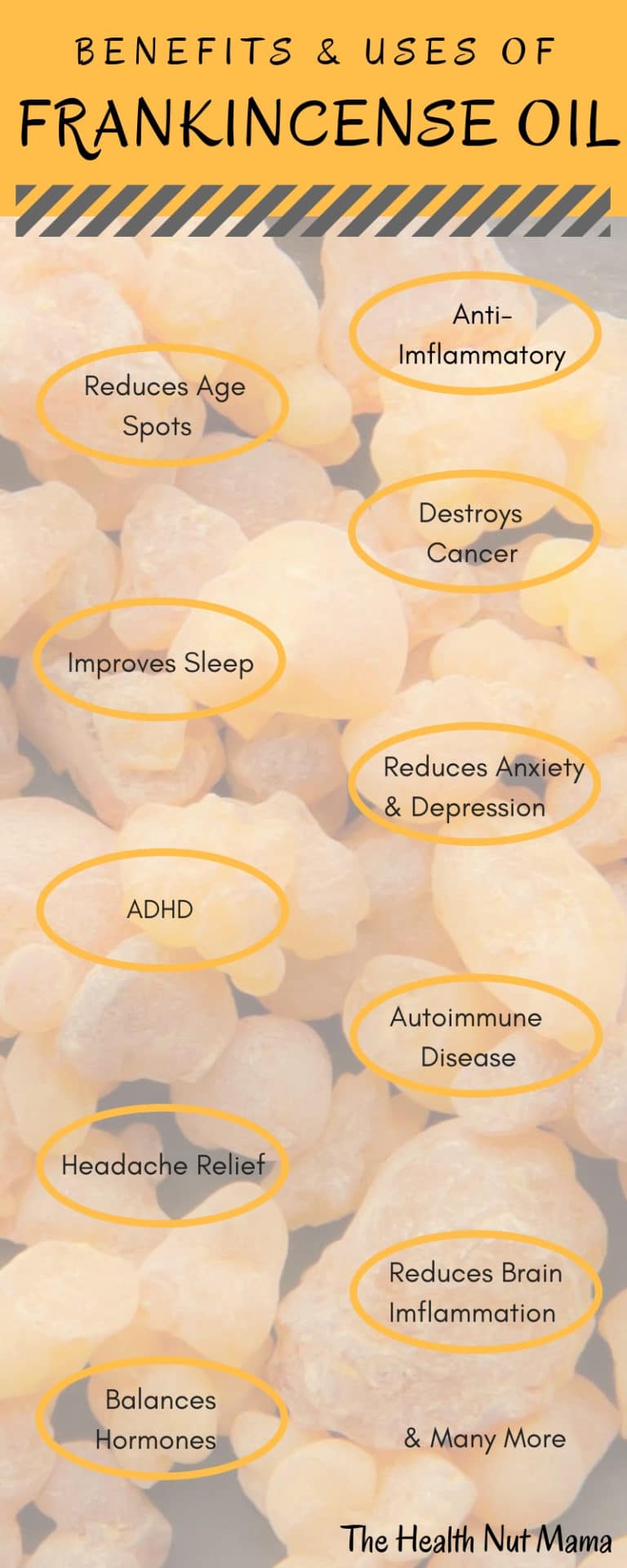 20 Benefits & Uses of Frankincense Oil
1- A Natural Anti-inflammatory
Can replace NSAIDS/Ibuprophen
2- Reduces Scarring, Sunspots (Age spots), Bruising, & Stretch Marks
Can apply directly to the area, or layer on top of Lavender Oil or add 2-3 drops to your moisturizer or like I do with Coconut Oil each time you put it on your face (am & pm)
3- Medically Proven to destroy Cancer Cells
It's been proven to destroy cancer cells. It supports healthy cells & then destroys cancer cells. Mixing Raspberry Seed Oil with Frankincense Oil may also prove effective in treating skin cancer.
4- Natural Immune Support
Rub on bottoms of feet before bedtime &/or diffuse – helps with breathing, bringing down fevers, & coughs. If sending your child to daycare or school, rub on their chest & neck. The air bound compounds of Boswellia & the other compounds in Frankincense will eliminate & destroy the virus.
5- Anti-Viral & Anti-Bacterial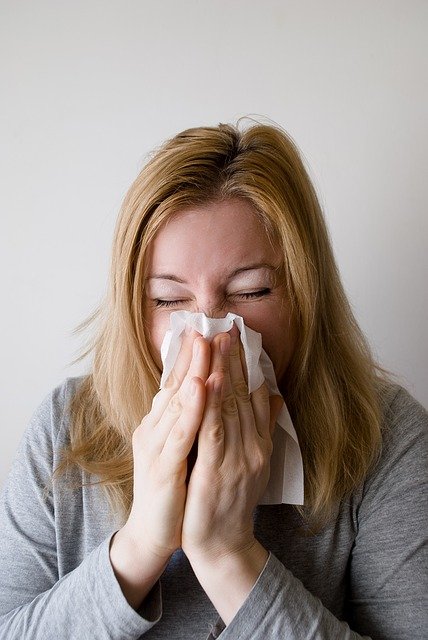 Helps to heal cold & flu.
6- Anti-Aging
Apply directly to wrinkles alone or with a carrier oil such as Coconut Oil for even more benefits. Can add a few drops (6 drops to 1 oz) in your favorite face cream &/or (10 drops to 1 oz) to body lotion. You can also use it in a skin refresher or toner. The oil will separate, so shake well before using.
7- Anxiety & Depression
Rub 1-2 drops on temples & back of the neck, then inhale from your hands or put in diffuser & breath.
8- Pain Relief
Massage into painful areas- add a few drops to a carrier oil & massage to relieve joint or rheumatism pain, arthritis, inflammation or aching, tired muscles.
9- Relieves pain from gout
Mix 50/50 with a carrier oil such as coconut oil & rub on area 4 x daily until gone.
10-Relieves itching
Apply a single drop directly to the area to relieve immediately.
11-Removes skin tags, moles, & warts
Apply 1 drop directly to area 2-4 x daily until disappears.
12-Reduces Neural & Brain Inflammation
Reduces brain inflammation which leads to clearer thinking.
13-Better Sleep
Mix 3-4 drops of each -with Lavender Oil in a diffuser & diffuse before & during bedtime. Read here for more natural ways to help you get a good night's sleep.
14-Oral Health
Because of its antiseptic properties, add to your toothpaste, coconut oil &/or homemade mouthwash – believed to prevent cavities, mouth sores, oral infections, bad breath & tooth decay.
15-Headaches
Massage a couple of drops on temples &/or back of the neck- can add to a carrier oil.
16-Balancing Hormones
Helps with mood swings caused by PMS.
17-Wounds
Helps to heal burns, rashes, cuts, sores, & scrapes- can mix 50/50 with Lavender Oil.
18-Autoimmune Disease
Effective treatment for treating autoimmune conditions like bronchial asthma, Crohn's disease, Rheumatoid Arthritis, Ulcer of Colitis, & even Alzheimer & dementia.
19-Poison Ivy
Mix Peppermint oil & Frankincense oil with water & mist on the affected area.
20-ADHD
Has been shown to
reduce symptoms of ADHD
Layering Frankincense Oil over other essential oils enhances that oil's properties and drives the oils deeper into the cells.
What are Carrier Oils?
Because Essential Oils are so concentrated, you need to dilute most oils with a carrier oil. Dilution increases the surface area of absorption and certain oils can prevent sensitivities.
Carrier Oils
Bonus: Anti-Aging Serum Recipe:
I make my own anti-aging moisturizer. My age/sun spots on my face & hands have totally disappeared! My husband was so impressed he has started using it too! Shhh, don't tell anyone. I double the recipe now & use these 4 oz pump bottles.
Just recently, I went out of town & my husband told me that I had to make him a separate bottle if I wasn't home. He said he couldn't stand the way his face felt without it anymore. LOL
Ingredients:
Directions:
Mix all of the ingredients together into a dark glass bottle. Shake well.

Use every morning and night on face, neck & chest. I also use it on my hands. My age/sun spots have completely disappeared.
*For most people, it is recommended to do 10% dilution. That equals 5 drops of essential oil per 1/2 teaspoon of carrier oil.
Anti-Aging Moisturizer
Instructions
Mix all of the ingredients together into a dark glass bottle. Use every morning and night on face, neck & chest.
How do you use Frankincense Oil? Let me know in the comments below!
Also, if you want more information on Essential Oils read my post about the Top 5 Essential Oils Every Household should have!
*NO information on this site should be used to diagnose, treat, prevent or cure any disease or condition.
(Visited 24,180 times, 1 visits today)