Last Updated on
I love summer! Who doesn't?
One sure sign of summer is an abundance of squash! So what to do with all that squash?
Paleo Squash Casserole! This is definitely comfort food for me.
But, since going Paleo & AIP I have truly missed it. So of course once I reintroduced eggs I needed to create a Paleo version of the Classic Southern Recipe.
Fortunately for me, my dad has a garden every summer & I have more organic squash than I know what to do with.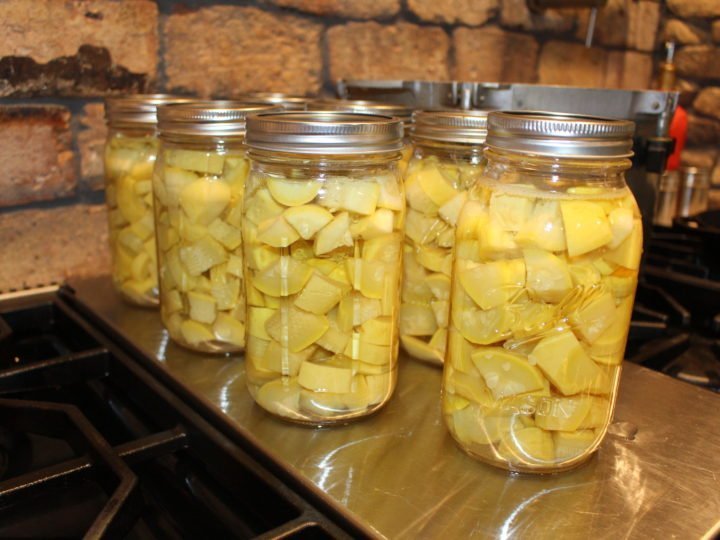 Last summer, I canned so many quarts of squash & zucchini that I can make squash casserole every week & still have some left. Read How to Can it here. This is a great way to preserve all that wonderful summer squash for long term storage. You can put it in soups & stews, in my Sausage Breakfast Hash or just open it up, add some chopped onion & garlic & you have stewed squash.
This also allows me to skip a few steps since it's already cooked.
Ingredients:
Topping: ("buttered bread crumbs")
Tools Needed:
Directions:
Preheat oven to 350*

Heat a large skillet with 1-2 Tbs. of EVOO or Avocado Oil

Add chopped onion & minced garlic & saute until onion is translucent

Add squash & 1/4 cup of water or bone broth

Cover & cook until squash is tender

Drain squash

Lightly grease casserole with 1 Tbs. of EVOO, Avocado Oil, Butter or Ghee

Mix remaining ingredients & squash (except Topping) in a large mixing bowl

Pour squash mixture into a casserole dish

Mix topping ingredients in a small mixing bowl until crumbly, you may have to add more/less butter or ghee to the desired consistency

Spoon on top of squash mixture

Bake in oven 20-25 min or until browning on top
*Make sure to scroll down for a printable recipe!
Tips:
1 pound of squash should give you about 3 cups of squash

Can use a mixture of Zucchini & Yellow Squash

Add spinach to make more nutrient-dense

Add chicken for a complete meal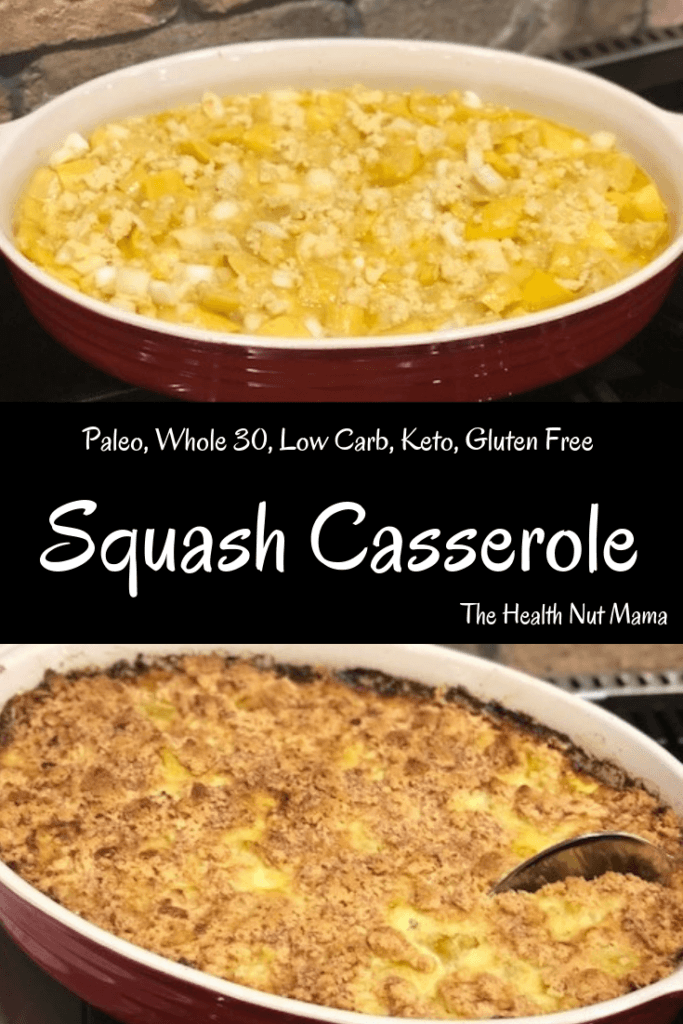 Paleo Squash Casserole
Ingredients
3 1lbs yellow squash cut into 1 in cubes or sliced 1/4 in. thick 
1 med. onion chopped
Instructions
Preheat oven to 350*
Heat a large skillet with 1-2 Tbs. of EVOO or Avocado Oil
Add chopped onion & minced garlic & saute until onion is translucent
Add squash & 1/4 cup of water or bone broth
Cover & cook until squash is tender
Drain squash 
Lightly grease casserole with 1 Tbs. of EVOO, Avocado Oil, Butter or Ghee
Mix remaining ingredients & squash (except Topping) in a large mixing bowl
Pour squash mixture into a casserole dish
Mix topping ingredients in a small mixing bowl until crumbly, you may have to add more/less butter or ghee to the desired consistency
Spoon on top of squash mixture
Bake in oven 20-25 min or until browning on top 
Notes
1 pound of squash should give you about 3 cups of squash
Can use a mixture of Zucchini & Yellow Squash
(Visited 8,083 times, 5 visits today)