Last Updated on November 15, 2020 by Renee'
Paleo Squash Casserole is definitely comfort food for me. My Grandmother used to make it all the time during the summer when I was a kid.
Speaking of summer, one sure sign of summer is an abundance of squash! So what to do with all that squash?
But, since going Paleo & AIP I have truly missed it. So of course once I reintroduced eggs I needed to create a Paleo version of the Classic Southern Recipe.
Fortunately for me, my dad has a garden every summer & I have more organic squash than I know what to do with.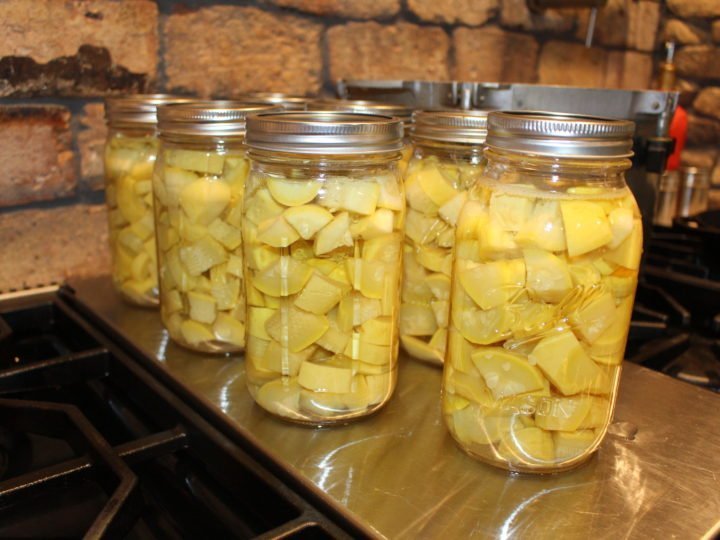 Last summer, I canned so many quarts of squash & zucchini that I can make squash casserole every week & still have some left. Read How to Can it here. This is a great way to preserve all that wonderful summer squash for long term storage. You can put it in soups & stews, in my Sausage Breakfast Hash or just open it up, add some chopped onion & garlic & you have stewed squash.
I also freeze squash too. Learn how to freeze squash here.
This also allows me to skip a few steps since it's already cooked.
Ingredients:
Topping: ("buttered bread crumbs")
Tools Needed:
Directions:
Preheat oven to 350*

Heat a large skillet with 1-2 Tbs. of EVOO or Avocado Oil

Add chopped onion & minced garlic & saute until onion is translucent

Add squash & about 1/4 -1/2 c. of water or bone broth

Cover & cook until squash is tender

If using canned squash you can skip cooking the squash

Drain squash

Lightly grease casserole with 1 Tbs. of EVOO, Avocado Oil, Butter or Ghee

Mix remaining ingredients & squash (except Topping) in a large mixing bowl

Pour squash mixture into a casserole dish

Mix topping ingredients in a small mixing bowl until crumbly, you may have to add more/less butter or ghee to the desired consistency

Spoon on top of squash mixture

Bake in oven 20-25 min or until browning on top
*Make sure to scroll down for a printable recipe!
Tips:
Can use a mixture of Zucchini & Yellow Squash

Add spinach to make more nutrient-dense

Add leftover chicken or turkey for a complete meal
More Squash Recipes: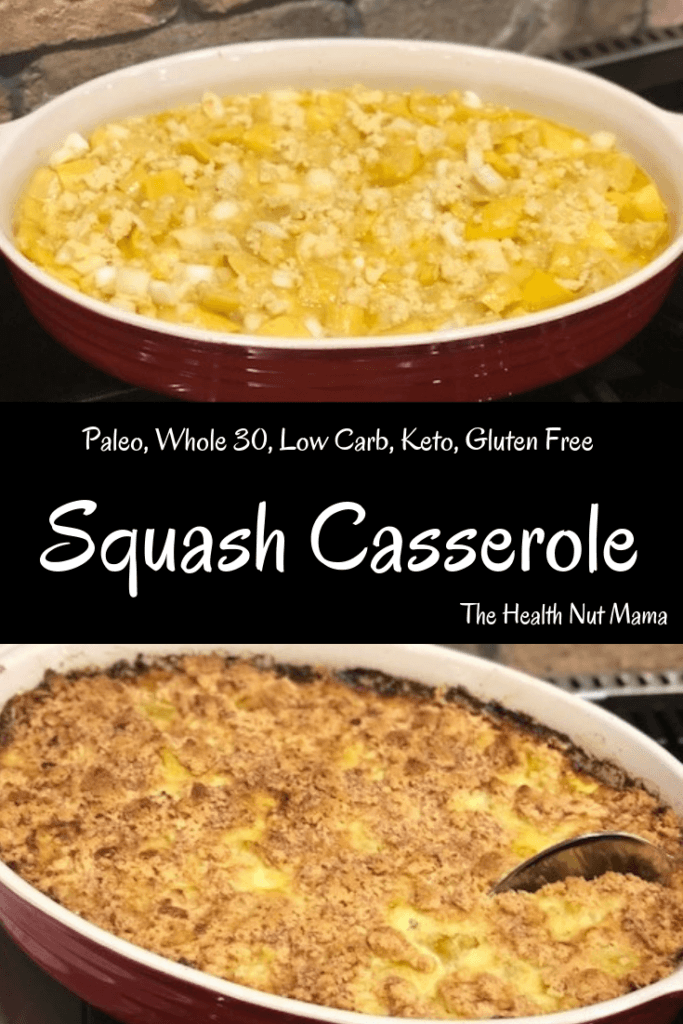 Paleo Squash Casserole
Ingredients
3 1lbs yellow squash cut into 1 in cubes or sliced 1/4 in. thick 
1 med. onion chopped
Topping: ("buttered bread crumbs")
Instructions
Preheat oven to 350*
Heat a large skillet with 1-2 Tbs. of EVOO or Avocado Oil
Add chopped onion & minced garlic & saute until onion is translucent
Add squash & 1/4 - 1/2 cup of water or bone broth
Cover & cook until squash is tender
Drain squash
Lightly grease casserole with 1 Tbs. of EVOO, Avocado Oil, Butter or Ghee
Mix remaining ingredients & squash (except Topping) in a large mixing bowl
Pour squash mixture into a casserole dish
Mix topping ingredients in a small mixing bowl until crumbly, you may have to add more/less butter or ghee to the desired consistency
Spoon on top of squash mixture
Bake in oven 20-25 min or until browning on top
Notes
Can use a mixture of Zucchini & Yellow Squash
Add spinach to make more nutrient-dense
Add chicken for a complete meal
(Visited 27,157 times, 1 visits today)